---
WRITTEN IN GRAPHIC
---
PERIOD 2018.10.-12.
SCOPE GRAPHIC
RESULTS 6 POSTERS, PROCESS ARCHIVE BOOK, CLASS ARCHIVE BOOK

---
︎︎︎틈
︎︎︎의도된
︎︎︎ 버려진 사물들 2
GHOST ︎︎︎
︎︎︎WELCOME
모두에게 동일한 키워드와 결과물 포맷 (한 장의 흑백 이미지) 을 부여한 뒤, 각자의 방식으로 해석, 표현하는 피지컬 워크샵의 결과물입니다. 찢고 오리기, 스캔, 꼴라주, 리소그래피, 레이저커팅 등, 아날로그부터 디지털까지 다양하게 물성을 다루며 제한 속에서 이미지 실험을 진행했습니다. 워크샵 후, 그 과정과 결과물을 아래와 같은 파일 형태의 프로세스북으로 제작했습니다.
This is the result of a physical workshop that gives everyone the same keyword and output format (one black-and-white image) and then interprets and expresses it in their own way. I conducted image experiments under limitations, dealing with various physical properties. I used many ways like tear and cut, scan, collage, lithography, laser cutting, etc, from analog to digital. After the workshop, I archived the process and results by making a file-type process book.
---
Process Archive Book
---
Class Archive Book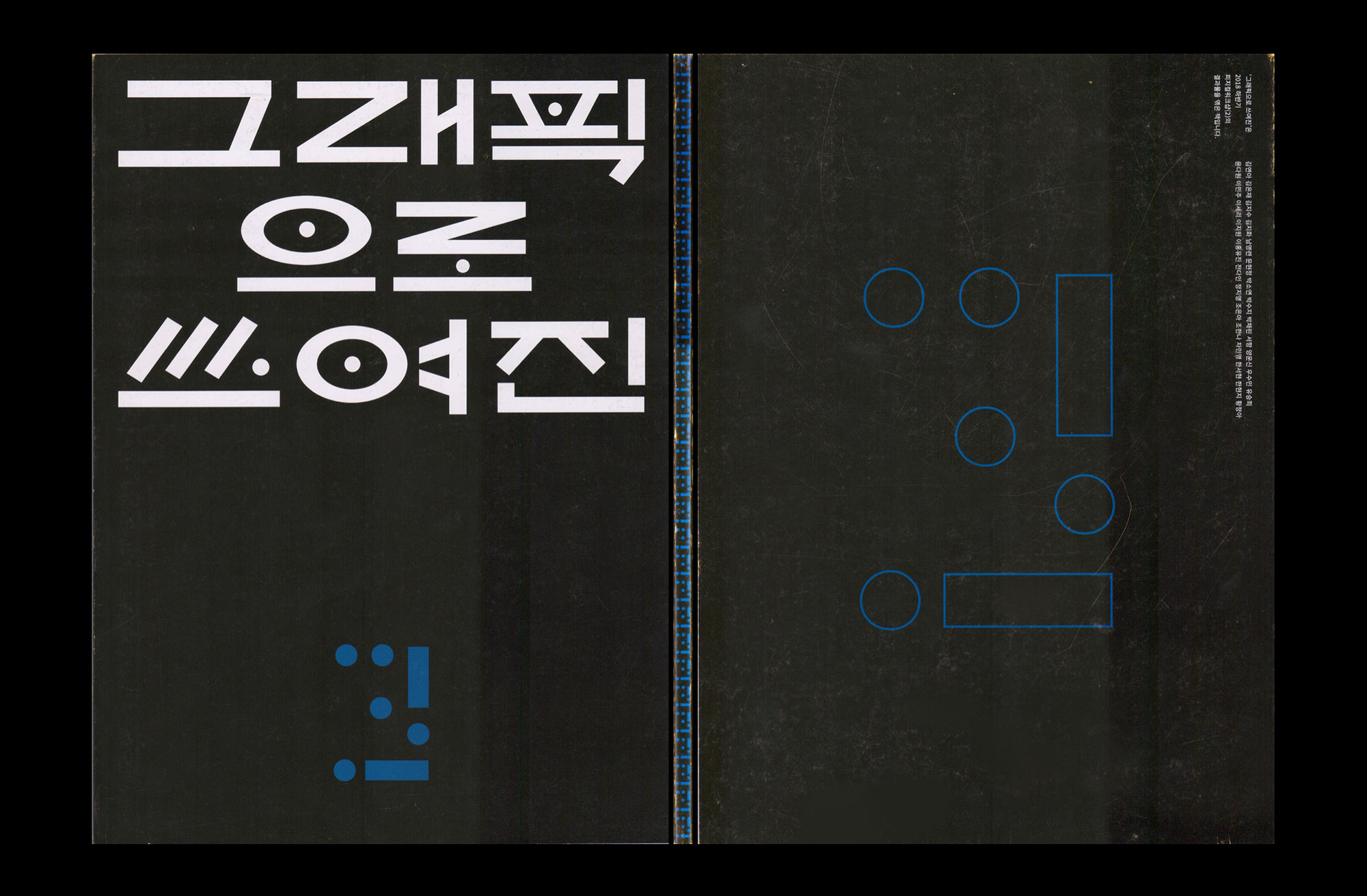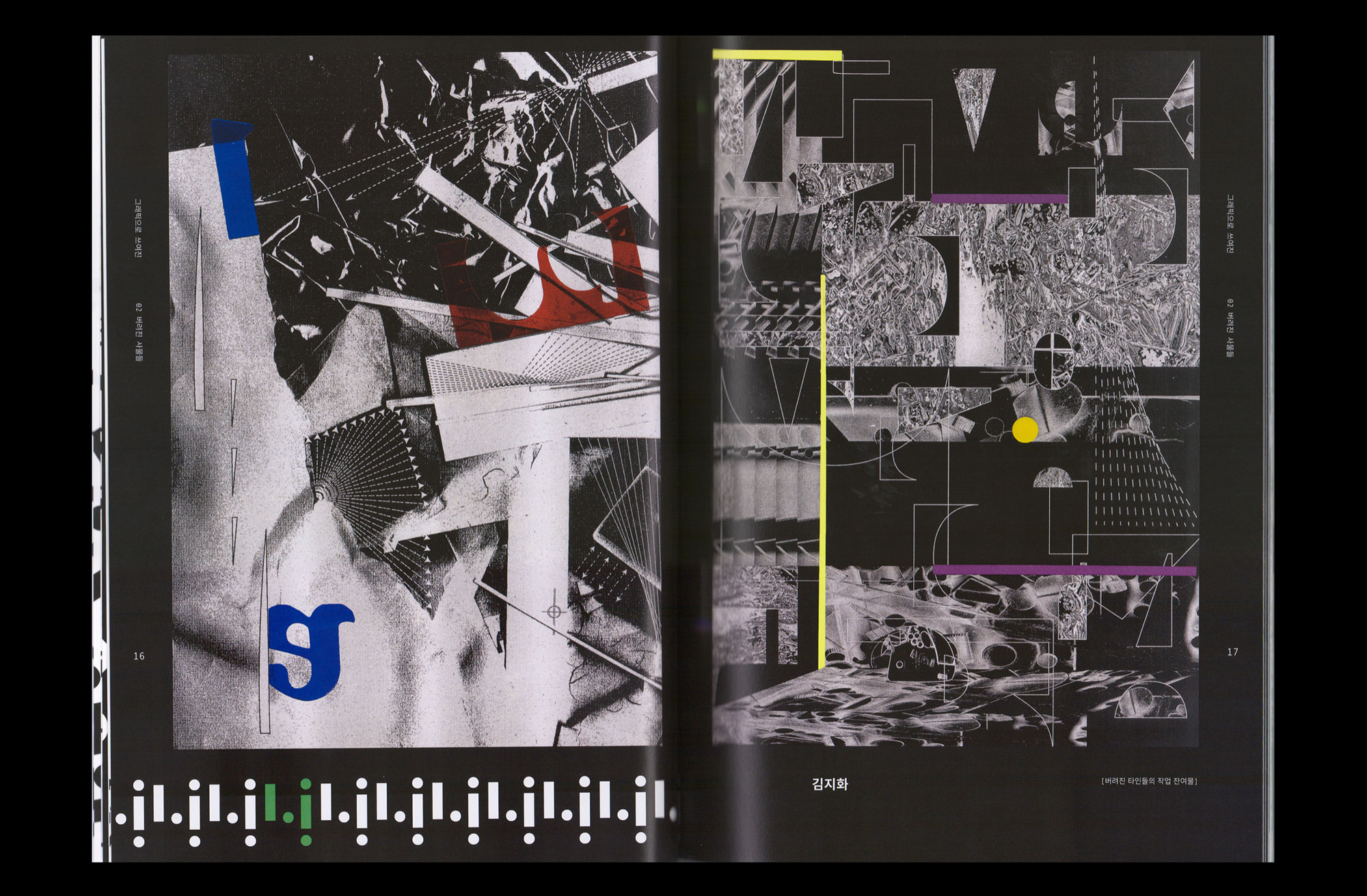 해당 수업의 수강생 결과물을 묶은 책 '그래픽으로 쓰여진' 의 표지를 디자인했습니다.



표지 디자인: 김지화




내지 디자인: 황정아




숫자 레터링: 박수지, 이홍유진
I designed the cover of the book 'Written in Graphic', which combines images of students in Phisical Workshop.
Cover Design: Jihwa Kim

Editorial Design: Jungah Hwang


Number Lettering: Sujie Park, Yoojin Honglee